Primary Curriculum
HT Nanjing aims to be the cradle of the holistic education and to nurture lifelong learners and global contributors who embrace Chinese heritage and culture.The curriculum will be based on skills, mindsets, and cultures. By providing the holistic education which integrates sociality and emotion development, we help children to discover and cultivate their unlimited potentials and good qualities.

Curriculumn Overview
Based on the National Curriculum Standards and the Textbooks of the Ministry of Education, the HT Impact Academy curriculum introduces the Integrated Chinese Curriculum and international cutting-edge teaching concepts such as PBL and STEAM, with a large theme-based, interdisciplinary teaching approach, allowing children to improve their comprehensive capability and academic ability through immersion in bilingual learning. The HT curriculum places emphasis on holistic education: it emphasizes the wholeness and relevance of knowledge, and the building of basic skill sets, and stimulates students' interests and helps them to inquire with the help of skills training, integration of different subjects, and social practice, etc.
Character Development
At HT, the primary goal of learning is character development. The child's learning begins with an understanding of themselves, progressing to an understanding of nature and society, ultimately resulting in a greater character. HT curriculum stimulates children's initiative and sense of accomplishment through a learning method that suits the children of different ages, establishes self-identity, and connects with the outside world. We help students in lower grades to build a sense of security and self-confidence; we inspire students in higher grades to explore and recognize themselves, challenge themselves, face difficulties, and help children understand the trajectory of life.
IMPACT Goals
A highly autonomous, personalized, and goal-oriented learning environment is an important part of the HT education system. At HT, students are the masters of their own learning, and each student will set their own goals each semester with his/her tutors and parents, which encompasses, among others, academic achievement, social skills and social emotional skills. A detailed action plan will be designed to help achieve the goals in a step-by-step way, and students will gradually and systematically learn how to manage their own goals, so as to make progress. Seeking feedback, guidance and help from peers, teachers and parents is an important part of building HT students' self-motivation for lifelong learning. In this way, learning becomes a process where every student could set his/her own goals and could thus actively pursue the goals, instead of passively accepting the plans set by teachers and parents.
Strong Literacy Skills
While studying at HT, the students will develop an interest in reading in grades 1 and 2 as they read a large number of picture books and bridge books. In grades 3 and 4, they will read several million words on their own (in English and Chinese), and in grade 5, they will be able to read classic books such as A New Account of the Tales of the World and The Crescent Moon. In the HT curriculum concept, writing is "an authentic dialogue with the world, others, and self ". The children are able to write and express themselves using their experiences gained through real-life and deep thinking.
Chinese Soul
HT traditional culture curriculum emphasizes that classical learning must be relevant to students' lives. There are Tang Poetry Rap in grade 1, Travelling with Tang Poetry in grade 2, Journey with 24 solar terms in grades 3 and 4, and the study of Chinese classics in grade 5, all of which would allow children to understand and experience the essence of traditional culture, and eventually internalize it to become part of their lives.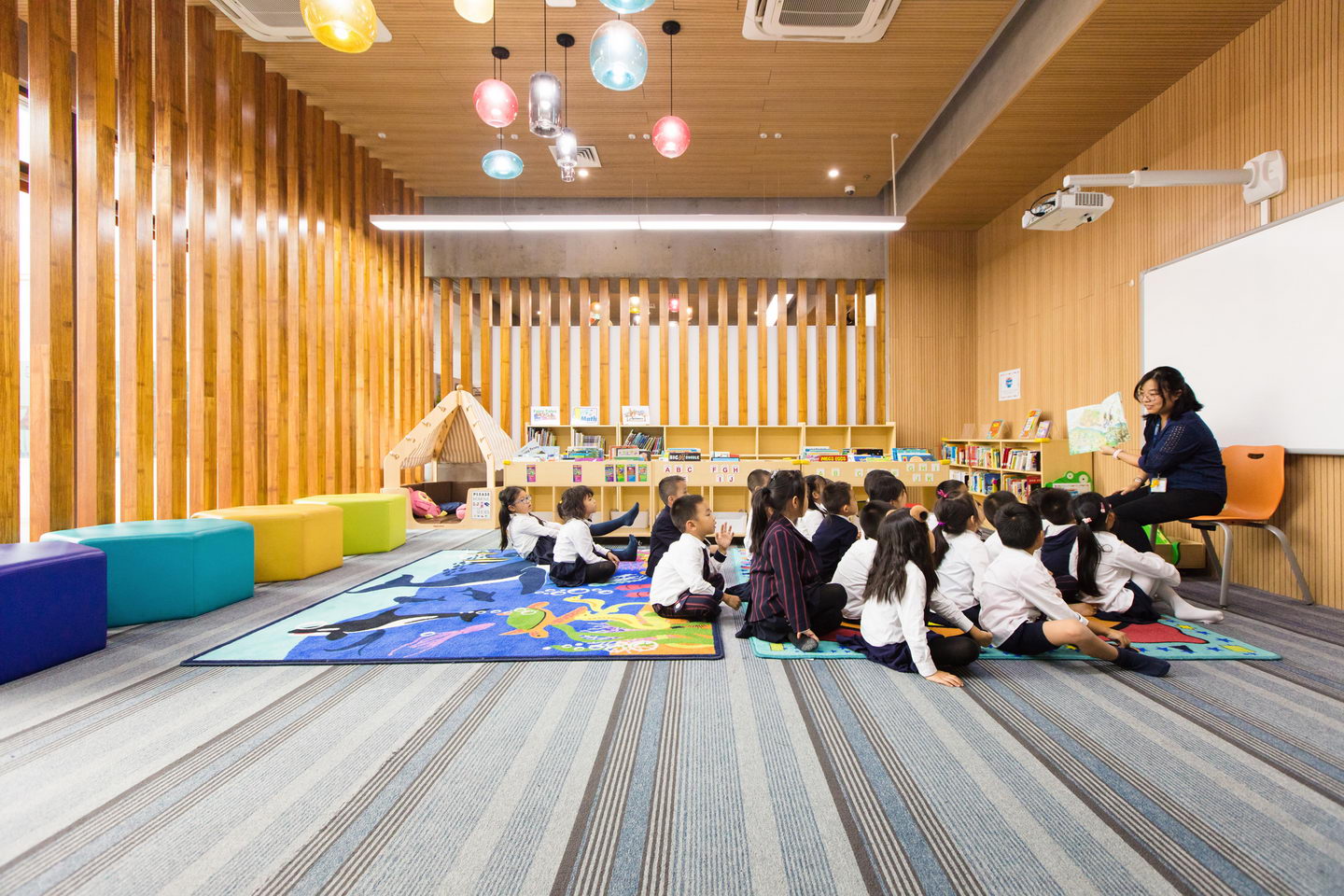 Curriculumn Highlights